FREE SHIPPING for orders over $35 with small items
Most orders are shipped out the same day received, we get it out FAST!
Tracking numbers are emailed to the customer on the day the order is shipped out

International Customers Click Here


Delivery Information For USA Customers
Below is a UPS Ground delivery.  No weekend deliveries via UPS Ground. 
UPS 3-day delivery is 3 weekdays from the day after the order is placed.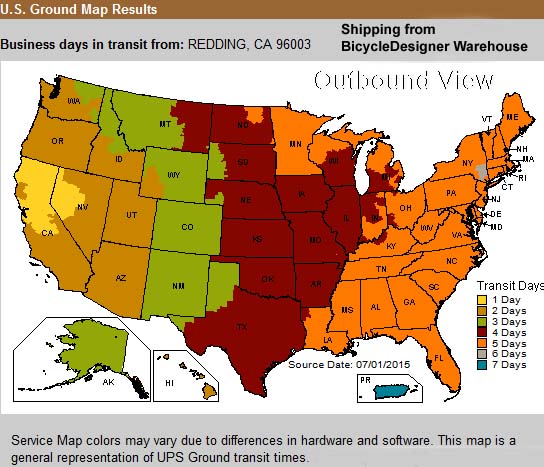 Below is a US Priority Mail delivery map.  Deliveries Monday - Saturday.